Happy Friday everyone! And because it's Friday, that means it's time for Book Club!
This week I'm reviewing Sweet Valley Confidential.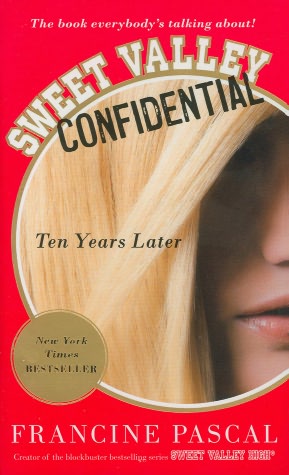 From Barnes & Noble:
The Wakefield Twins—and the whole gang from Sweet Valley High—are back!
What terrible secret has torn Jessica and Elizabeth apart?
Ten years after graduation, the Wakefield twins have had a falling out of epic proportions. When Jessica commits a complete and utter betrayal, Elizabeth flees to New York to escape the pain and immerse herself in her lifelong dream of becoming a serious journalist.
Jessica remains in California, dealing with the consequences of her heart-wrenching choices. She's built a full life for herself but dearly misses her sister. With Elizabeth as her enemy, Sweet Valley is no longer the idyllic town of their youth.
Jessica longs for forgiveness. But Elizabeth, always the "good twin," can't forget Jessica's duplicity—and soon decides the only way to heal her broken heart is to exact sweet, sweet revenge…
My review
I won't lie, reading this book made me feel like a 12 year old again - and I loved it! Brought back all my old memories of reading the Sweet Valley High books and desperately wanting a twin sister. And to be blonde. This was definitely a nice easy read - perfect for the beach or a cold, rainy Sunday afternoon (when I read it). Since this was published some additional short story e-books also came out, which I am looking forward to reading.
Was anyone else a Sweet Valley High fan? And before that - the Babysitters Club (can we get an adult version of that series?)