As mentioned earlier this week, I finally read
The Fault in our Stars
. Or should I say, sobbed through it. I anticipated it being sad and crying, so I was not that surprised about that fact. As my cousins about what happened when we went to see
The Notebook
in the theatre. Spoiler alert, I sobbed hysterically through most of it. They almost moved to different seats in the theatre. In my defense, I had been dumped about 5 days prior (literally, that is not an exagerration). I think I was allowed to be hysterical.
Needless to say, I will not be seeing this movie in the theatre. I'll wait until it's on Netflix so I can cry through it in peace.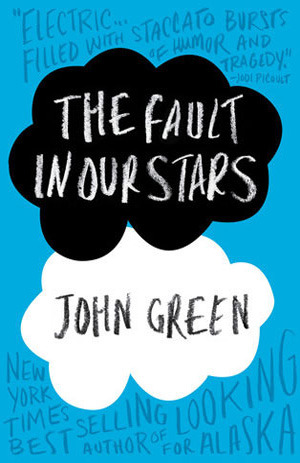 Synopsis
(from Goodreads):
Despite the tumor-shrinking medical miracle that has bought her a few years, Hazel has never been anything but terminal, her final chapter inscribed upon diagnosis. But when a gorgeous plot twist named Augustus Waters suddenly appears at Cancer Kid Support Group, Hazel's story is about to be completely rewritten.
My thoughts:
I really liked this book - it was an quick read, but hit me a lot. The plot was not what I expected and I enjoyed the twists. And yes, as mentioned, I sobbed for about the last 1/3 of it. Sometimes, you just need a good cry, right?